Carl Black Chevy Woods Amphitheater at Fontanel Information
Located in a beautiful area, in the heart of Whites Creek, Nashville, Tennessee – is the one and only, The Woods Amphitheater at Fontanel. As you would expect from the name the venue is surrounded by trees.
With it's simple yet effective stage set up, the venue showcases what really matters when seeing a live event – the music. And when it's all set in nature, the performance is even more magical.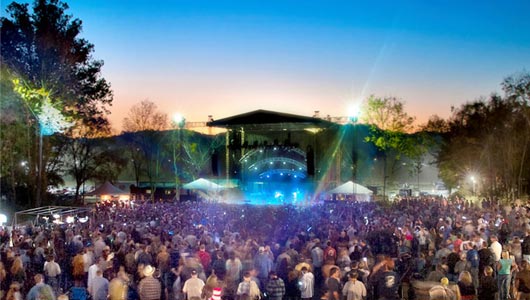 Here you can visit and almost feel like your at a festival, with trees surrounding you and a crowd that has the same intention, to enjoy the performance – this is any concert-goers dream come true!
Just as you would in a local park, the great thing about this venue is it's outdoors, so you can truly make the most of the greenery and places to relax. So why not bring a picnic blanket, bring your friends and/or make new ones in this cozy yet spacious woodland setting!