The Carl Black Chevy Woods Amphitheater at Fontanel Seating Chart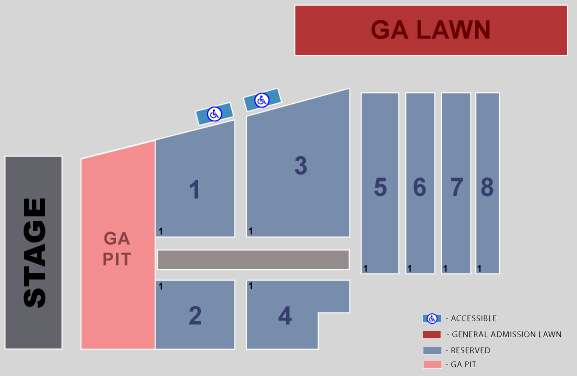 Some Events May Be General Admission
Check Seating Chart For Event While Selecting Tickets
The great thing about having a music venue outdoors is that you can enjoy the space that not only is in the venue but in it's surroundings.
The Woods Amphitheater caters for an impressive 4,500 event go-ers and without the restrictions of closed off seating, here it's all up to you – stand right at the front, be part of an electric crowd. Or, kick back on the green with your friends and take in the views.
It's quite rare to find a venue that brings friendly people together in an outdoor setting and so when you see this gorgeous area filled with smiling faces, all dancing looking towards the stage, you will enjoy the performance that much more. This Amphitheater is a must-hear, but also a must-see!
Check what's coming up and grab your tickets today – no need to book your seats, come and enjoy an unmissable event in the near future!